Hello Beautiful: Spellbinders PA Scribe Glimmer Plates
This post contains affiliate links. Read my full disclosure.
Don't you just love rainbow stuff? Ahh, me too! For today's card, I painted up a lovely background to show off this fancy PA Scribe Glimmer Plate sentiment. Isn't it beautimous?
To get this going, I taped down a piece of Arches Watercolor Paper and painted stirpes of rainbow color with Peerless Watercolors. If you haven't used this type of paint before, you're in for a treat. It's concentrated pigment dried onto heavy paper; you just wet your brush and dab! I have a link below if you'd like to take a closer look at the booklet.
When it was dry, I peeled off the Purple Tape and gave it a quick spritz with my favorite Sparkle Spray. Then, I trimmed off the edges so the piece would measure 3.75″ x 5″ and fit under the white top frame.
The next thing was to run it through my die cutting machine with the Spellbinders Glimmer Hot Foil System. My sentiment is from the PA Scribe Glimmer Plate "Hey Beautiful!" Set and the frame is the second-largest plate from the "Gilded Nested Rectangles Set". To cut out the window in the middle, I used a slightly smaller die from the "Gilded Nested Rectangle Die Set".
To finish up, I trimmed the top layer to 4″ x 5.25″ and adhered it over my rainbow panel with Thin Foam Squares. Then, I added the completed card from to an A2-sized card base which I cut from Basis cardstock in White. It's thick with a bit of tooth, perfect for Hot Foil applications and pencil coloring, too.
There ya have it! Ugh, I am so in love with the sentiment set – "Handsome" is in there too… can you imagine it on an anniversary card? Gorgeous, I tell ya.
Thanks for reading today! Go ahead and pin this on your inspiration board for later, and happy crafting!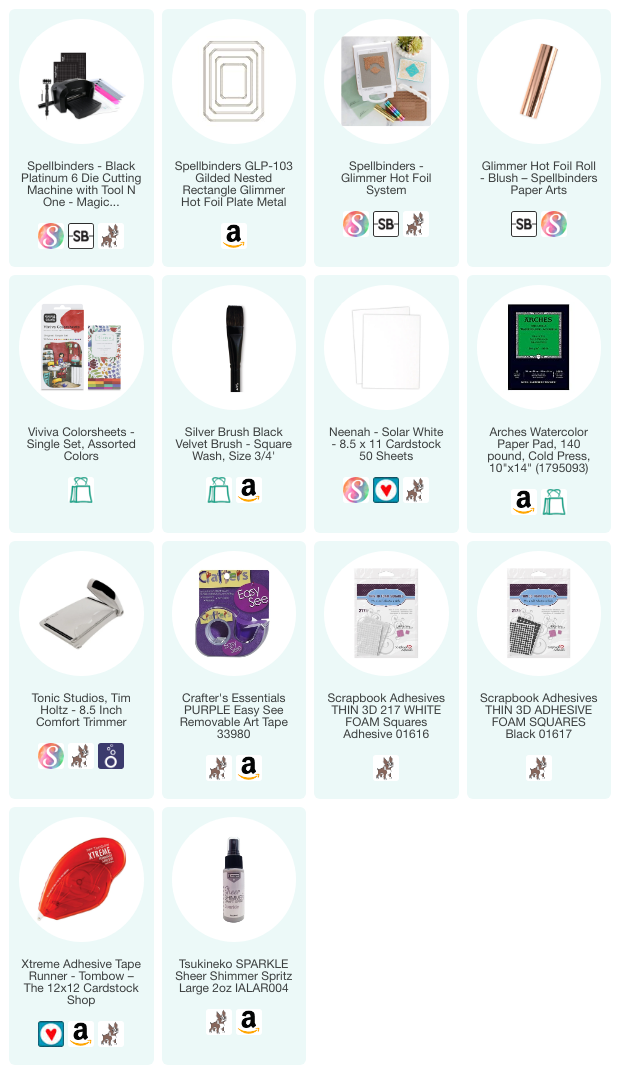 PS – Here's another project I made with same Gilded Rectangle Glimmer Plates & Dies!